I was checking out the review of the new Harlequin film, Birds of Prey.
A year ago, I would have jumped at the idea of seeing this, but of late, I've gotten tired of films with excessive profanity and gratuitous violence. I'm not a prude, just tired of it, that and of shows that seem to hit all the social statement markers.  It somehow takes away from a story being just a story. Or…. how about apocalyptic shows?   I'm sick of all of that.  I guess it may have something to do with coming out of Covid-19.
It's no wonder so many Korean films are becoming popular.  I've really gotten into Korean Film of late myself.  I'm guessing I'm not alone because the number of Korean Films that have emerged on my streaming apps have multiplied.  It is a challenge having to read subtitles, but you get used to it.
Parasite is a case in point.  It is about a poor family who cons their way into becoming servants for a wealthy family.  It was well received and very well done.
The Arthdal Chronicles is a great series with superb acting,  "a story of an epic struggle for power and the birth of a kingdom in a mythical land,"  Both films are subtitled so you do have to pay attention.   It imagines what it may have been like as man evolved in stages toward becoming civilized and his transitional growth from prehistoric time and where in some areas change surpassed other regions.
Today, in America, so many films revolve around super heroes, be they Marvel or DC.  Films also seem to want to hit all the controversial issues, homosexuality, racism, sexism or other "sensitive" issues. I've talked to many people who are tired of being "preached" to about what and how they should think or believe and I get it.  So many filmmakers are so obsessed with hitting these markers that their delivery tends to feel forced and underdeveloped, they somehow don't flow organically.  That's because it's not real life.  Not everyone has a very dear, supportive black, transgender, homosexual, Latino, Asian or any other ethnic friend.  They may have had acquaintances in school, but a BFF that hits all the marks?  Not likely.  One and or two, maybe?  A person may not have anything against anyone of color or sexual preference different than theirs, it just doesn't happen unless you live in Hollywood or San Francisco possibly.
The biggest reason is not racism so much as folks tend to cluster. They feel "safe" emotionally with people similar to them. That's why in L.A., NYC, San Francisco or any other metropolitan area, you'll find a Chinatown.  In Hollywood, there's also Japantown, Koreatown, Barrios, Watts and other segregated neighborhoods. Same in NYC with their diverseness. But, that's not what this blog is about.
In Korean Film and series, you don't see any of that.  They tell you a story.  One thing Korean film has is lots of music, especially in the RomCom's.  They do seem to be fond of music. There's music instead of dialog in many instances.  There isn't much sex and their kisses are few and appear sterile, mostly.  At least the ones I've seen.  Some are ridiculously silly and they seem to focus on rescuing the damsel in distress that doesn't want to be rescued.  Their men are gorgeous, and their girls range from cute, ridiculous, common, feisty and poor, but still attractive.  The tall, slender beauty though, is generally the rich girl who makes everyone else feel insecure, just like in real life.
Boys Over Flowers was not my first but it has one of my favorite actors. Lee Min Ho.
His latest series being, The King: Eternal Monarch,  who discovers and travels through a parallel universe to find his love, but more importantly save his kingdom.
In "Boys" I discovered the talent of another young man, Kim Hyun Joong who's musical abilities ranges from classical to rap. He, Lee Min Ho and one of the other young men and their F-4 group perform about half the songs in this series. He is, however the "bad boy" of the bunch.
The guys are pretty for the most part, they wear pastels, yet still maintain a persona of masculinity, which I find interesting how they pull that off.
In these series,  they haven't mastered their endings, in my opinion.  They tend to wrap "concluding comments" into the last chapter and it often feels rushed and unfulfilling.  When they cast Americans, the one show with Americans I saw, I noticed they got the worst actors for their parts.  In "Boys", I couldn't believe the caliber of actors or lack of talented actors selected.  Perhaps that's how they see Americans.  Then again, they may not have been paying much, which is more likely. I would happily reopen my casting company just for them if only to change that. LOL  Kidding.
The girls tend to look so much alike that I often got confused as to who was who. Except for in the "Boys" series. I know the proverbial "theys"  of any country feel the same way about people from other countries, so I don't mean offence by that statement.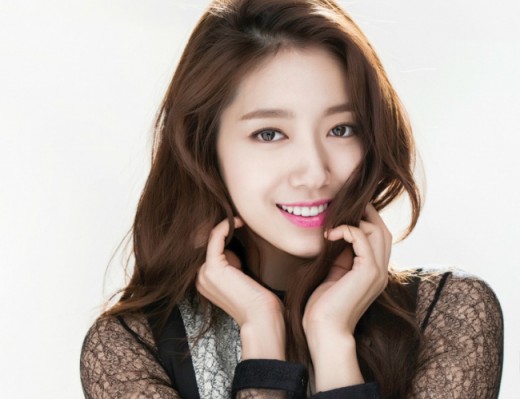 I notice the same thing in American film,  whoever does the casting often lacks imagination and tends to pick similar personality types, styles or features for their characters. Especially when it comes to good guys and bad guys. Few seem to seek variety.  It's like they all share similar features and mannerisms.
The stories do have a Cinderella theme to them and I know in this day of feminism, it may not appeal to the masses as it may once have.  They are unrealistic, but still entertaining.  The men have macho ego's which is considered passe' now but the girls hold their own, letting the guy know,  "Hey! I got this" while at the same time letting him do his "rescue" thing now and again.  The truth is, I've never known a guy who would want to rescue me or any other girl I've ever known, but then, American women have been subduing their men for some time now, so maybe that's why there's the appeal.  I mean, who wouldn't want to have a dashing young man come in and swoop you away and live happily every after?
Keep in mind, I grew up with stories of Cinderella (check out Cinderella and the Four Knights) and Snow White, so this is no young lady talking. Well, I'm past all that anyway, but a "girl" can dream can't she?
And, then maybe too, in this day of Covid-19 lockdowns, riots and protests, I just want to be rescued out of this mess!